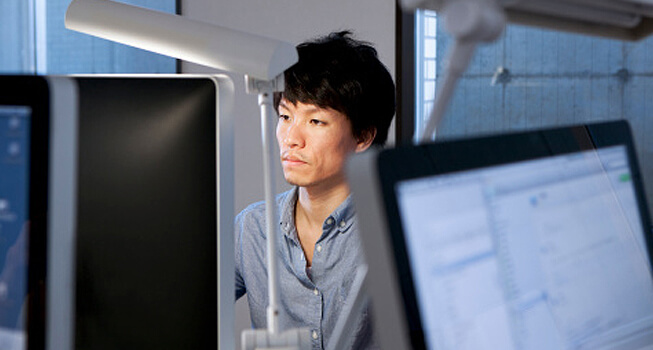 Online Brand Protection
Important decisions require the right intelligence.
O2O BRAND PROTECTION's online brand protection and intelligence gathering arm is what gives our client's their competitive edge.
By integrating a disciplined workflow of sophisticated technologies and human analysis, O2O BRAND PROTECTION provides a highly qualitative approach to your online brand protection.
Our Net Monitoring and Supplier Profiling solutions keep the internet clean from fakes and infringements while simultaneously identifying the best targets for follow-up field investigation and enforcement. At the time of writing (Nov 2019) we are taking down more than 4 million infringements per month and identifying around 10,000 high risk suppliers.
Overview
IN ONE SENTENCE
Global online brand protection, takedowns and intelligence gathering including China.
LAUNCHED
2011
MOST POPULAR SOLUTIONS
Net Monitoring (A)
Social Monitoring
WeChat Microtasking
Supplier Reports
Test Purchases

HUMAN RESOURCES
Analysts, Web Infrastructure Experts, Computer Engineers, Paralegal, 400,000+ WeChat survey panel
Net Monitoring (A)
Online
Net Monitoring (A) removes high volumes of infringements from China's notorious online marketplaces such as Taobao and Pinduoduo, it also analyzes the manufacturers and traders who list them. This solution has proven to be highly useful to brands who also engage O2O for follow-up, offline brand protection, such as field investigation and raid actions against targets identified on the internet.
Overview
Focuses on China's B2B & B2C online marketplaces including Alibaba and Taobao
Combination human analyst/ technology solution
Includes product details and categorizations
High volume of takedowns
Analysis &"scoring" of manufacturers and traders
Interactive address maps
Syndicate identification
Monthly reporting and ROI analysis
Data exports or integration with client's ERP
Net Monitoring (B)
Online
The primary objective of O2O's Net Monitoring (B) solution is to detect and remove as many standalone websites offering counterfeit goods, as possible. Especially those which are prominently indexed on popular search engines such as Google, Yahoo, and Baidu.
Overview
Focuses on search engines Google, Yahoo & Baidu
Combination human analyst/ technology solution
Comprehensive host, registrar and registrant info
Monthly reporting and ROI analysis
Data exports or integration with client's ERP
Social Monitoring
Online
China's social media is widely used by counterfeiters to advertise anonymously, reach their customers directly and even receive payments. In China, services like Wechat and QQ Weibo have more than 900 million active users, and are even more pervasive than their Western equivalents like Facebook. For some brands, social media has become the greatest threat to brand protection managers. In addition to our software and Analyst team we are also The only brand protection company. to have a survey panel of 400,000 WeChat Users who can check their WeChat moments for users mentioning your brand and perform other tasks as instructed.
Overview
Focuses on China's social media sites including WeChat
Combination human analyst/ technology solution
Includes product details and categorizations
Secure storage of PDF screenshots
Cross-platform analytics and "social influence" scoring
User and account profiling
Monthly reporting with ROI analyses
Data exports or integration with client's ERP
Test Purchases
Online
O2O's Analysts know how to deal with suppliers of counterfeit and parallel import goods. Requesting O2O to carry out a test purchase takes less than two minutes.
Inclusions
Additional supplier research
Relationship building with the supplier
Recordation of transaction
Full report and photo schedule
Warehousing of the sample
Forward shipping or destruction of the sample
Chain of custody as required
Available for almost any supplier in China
Supplier Reports
Online
Supplier reports gather in-depth, open-source information about any given supplier or company in China without having to leave your office or pay for a single hour of field investigation. This is one of our most popular solutions.
Inclusions
Business registration, Director and Shareholder details
Web page listings and online sales channels
Product listing details
Addresses and maps
Syndicate overviews (i.e., Other suppliers or "targets" with links to the original)
Supplier trade data and export history
Analysis and recommendations for next-step field investigation or enforcement
Website Reports
Online
Ideal for investigating difficult-to-trace, anonymously-operated websites, or clusters of websites, and the people or entities behind them — Leads the way for raids and civil actions, or bulk takedowns.
Overview
Carried out by Web Infrastructure Experts
Comprehensive host, registrar, and registrant information
Links to networked web pages and additional sales channels
Comprehensive backlink research and analysis
IP & reverse-IP address lookups
China Export Monitoring
Online
O2O identifies anomalies and target opportunities amongst a plethora of complex international trade. Available as a one-off report or monthly program.
Overview
China exports matching client's trademarks and HTS codes
Micro and macro shipment data including weights, values, buyer names and destination addresses
Visualizations of the most suspicious supplier and buyer networks
"Birdseye" trends, insights and analysis
Recommendations for follow-up field investigation and enforcement