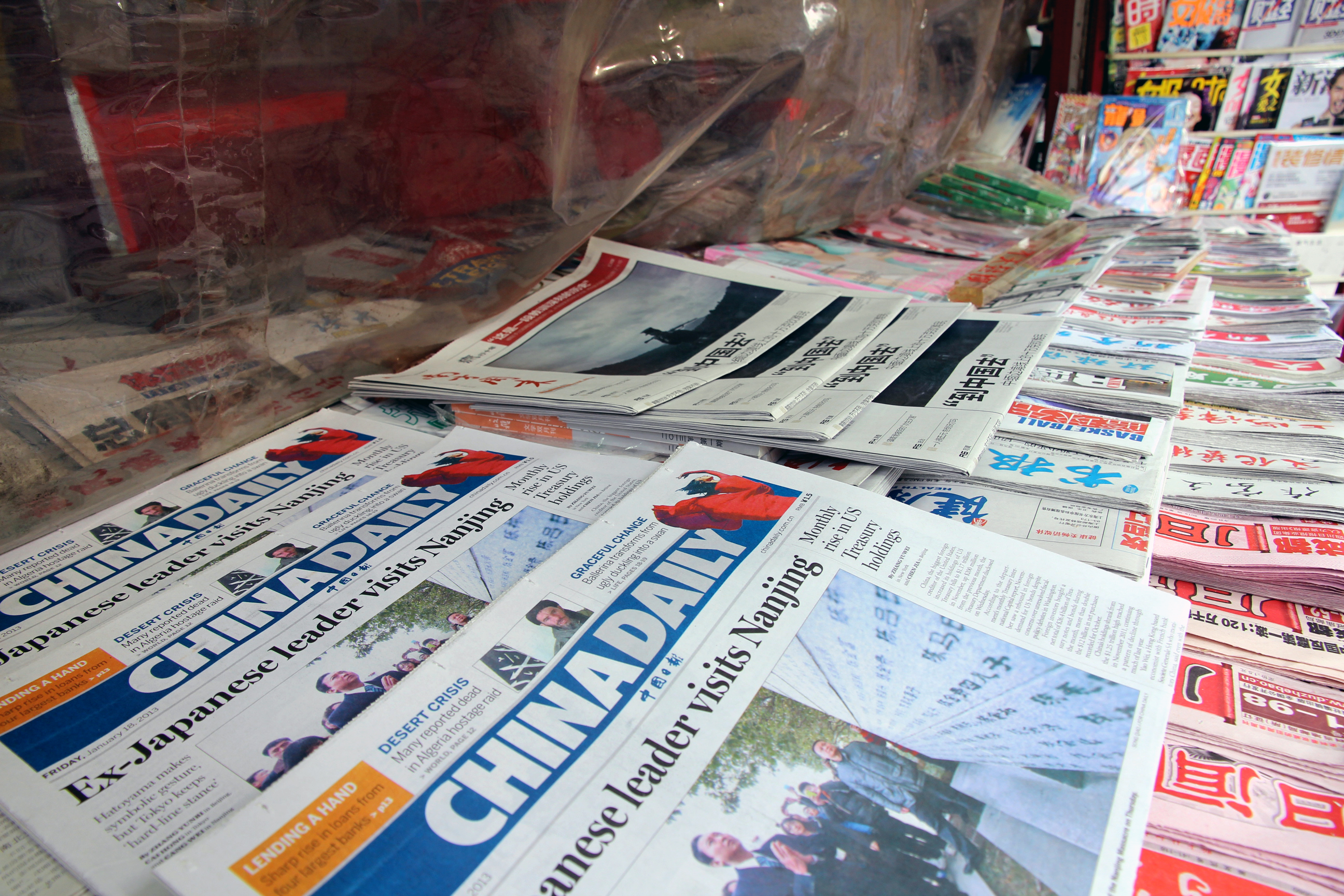 July, 2017
Chinese state media rebuts Europol report's counterfeiting allegations
China's state-run Xinhua News has rebutted allegations by Europol that China is the world's foremost production hub of counterfeit goods. The report alleges that China and Hong Kong account for 86% of the world's counterfeit goods.
According to Xinhua, Europol's data is of questionable accuracy "because there is no [reliable] method of calculating figures on fake products worldwide." Zhao Ping of the China Council for the Promotion of International Trade said: "It may be convincing that they have figures for fake Chinese products in Europe, but it is suspicious that they calculated fake products in China and even China's share of global fake products."
"We cannot rule out the possibility that they are smearing China's image on the basis for trade protectionism," Zhao added.
The Xinhua report further noted that China's commerce ministry "has said China is aware of the importance of IPR protection and has made obvious progress in the area."
Analysis:
Xinhua acts as a mouthpiece for viewpoints in Chinese officialdom - often the mainstream central government viewpoint. Several years ago, Xinhua slammed Alibaba, saying 40% of all goods sold on Taobao were fake or shoddy. It's not clear if Alibaba got the message.
It is interesting the article mentions "protectionism" given China's own pending "to-do list" for its WTO commitments. The U.S.-based Information Technology and Innovation Foundation published a report last year describing the many areas in which China has yet to fulfill its WTO obligations. These include a continued requirement of technology transfer as a condition of market access, restricting foreign investment in the telecommunications sector, a failure to reduce export subsidies substantially, ongoing restrictions on foreign film distribution, and Chinese state-owned firms making purchases based on non-commercial considerations.
China would appear to have made substantial progress in IP protection in recent years. The Xinhua report cites data compiled by the Chinese authorities to prove that point: Last year, Chinese police solved 17,000 IP infringement cases involving goods valued at 4.6 billion yuan. Meanwhile, customs authorities seized more than 17,000 shipments of goods suspected of IP infringement; Courts heard 136,500 IPR cases, up nearly 25% from a year earlier.
However, China needs to do more to address the counterfeiting problem at its roots. Stiffer punishment of offenders - whether they be trademark squatters or producers of fake goods - would be a strong deterrent.
Oversight of e-commerce platforms must be increased as well. To a certain degree, that's in the hands of the internet giants themselves, and to a lesser degree brand owners, as the Chinese authorities rarely intervene. JD.com has strong governance but also benefits from a business model that is not as conducive to counterfeit goods as its rivals. WeChat needs to enhance supervision of accounts dealing in counterfeit goods, especially individual accounts. Alibaba can also do much more.
In addition to a more proactive stance on E-commerce, Chinese authorities could deploy better technology to strengthen the regulation of exports - To date, such regulations have failed to keep up with the pace of the counterfeiters.
With the expansion of the One Belt, One Road (OBOR) initiative, China will have the opportunity show its sincerity in curbing the counterfeit goods industry. The Europol report noted that the expansion of rail links between China and Europe could expedite the transport of contraband across national borders. Transporting counterfeit goods by sea takes up six weeks, but that time could be reduced to just 18 days if the goods travel by rail.
"The rail solution would appear to be a logical choice for many counterfeit consignments…rail connections could offer concrete advantages to international intellectual property right-infringing criminal networks, and should be kept on the radar," the report noted.
In 2014, there were just 12 external border seizures on trans-Asian rail routes and only two in 2015. As OBOR gathers steam, the world will be watching to see how those figures spike.